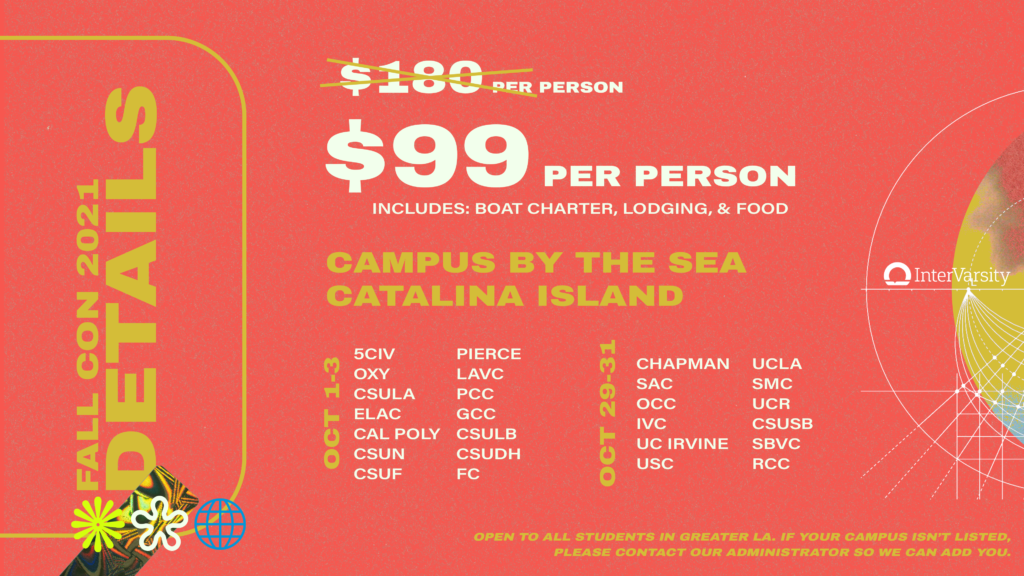 Invest in your Spiritual Journey and join us for one of our Fall Conferences.
Weekend #1
October 1-3, 2021
Weekend #2
October 29-31, 2021
---
If you are involved in the Greek system, we invite you to join us for our Greek Getaway.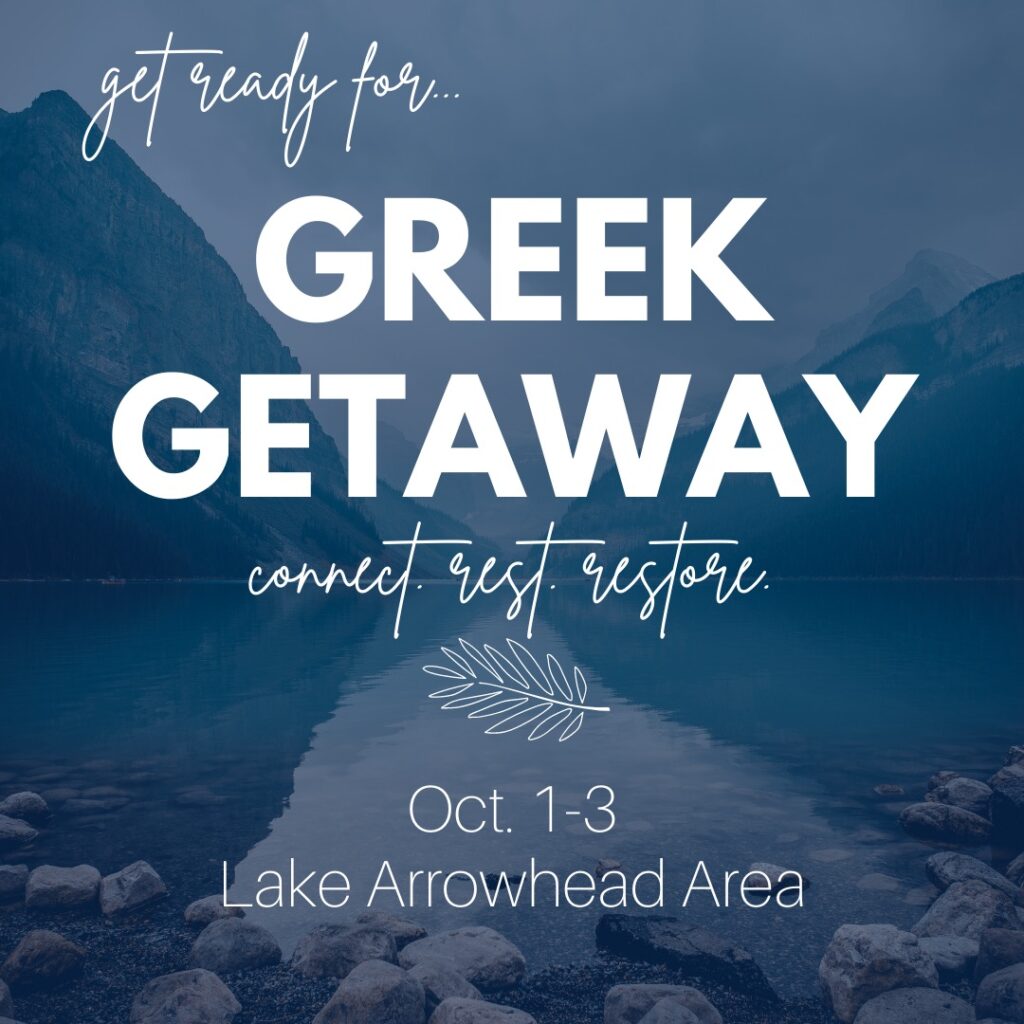 For more information, talk with your InterVarsity campus staff or contact us.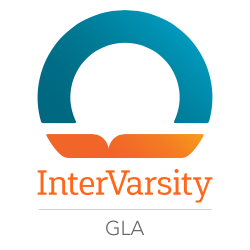 Our vision is to see a witnessing community on all 70 campuses in Greater Los Angeles. These are the campuses where we have ministries. Will you help us get to more campuses?
Cal Tech
GCC
PCC
Art Center
East LA College