Growing in your Spiritual Journey during college
We all long to have genuine encounters with God and with others. Reimagined for the age of Covid, our online Fall Conference is designed to call you to a deeper experience with God and community, and equip you for mission on campus.
DETAILS
Location
Online (on Zoom)

Cost
$20 (includes a T-shirt that will be mailed to you. Please note there is currently a delay with shipments. Shirts can take up to four weeks to get to you)
Dates
(Starts @ 7pm Friday, ends 6pm Saturday)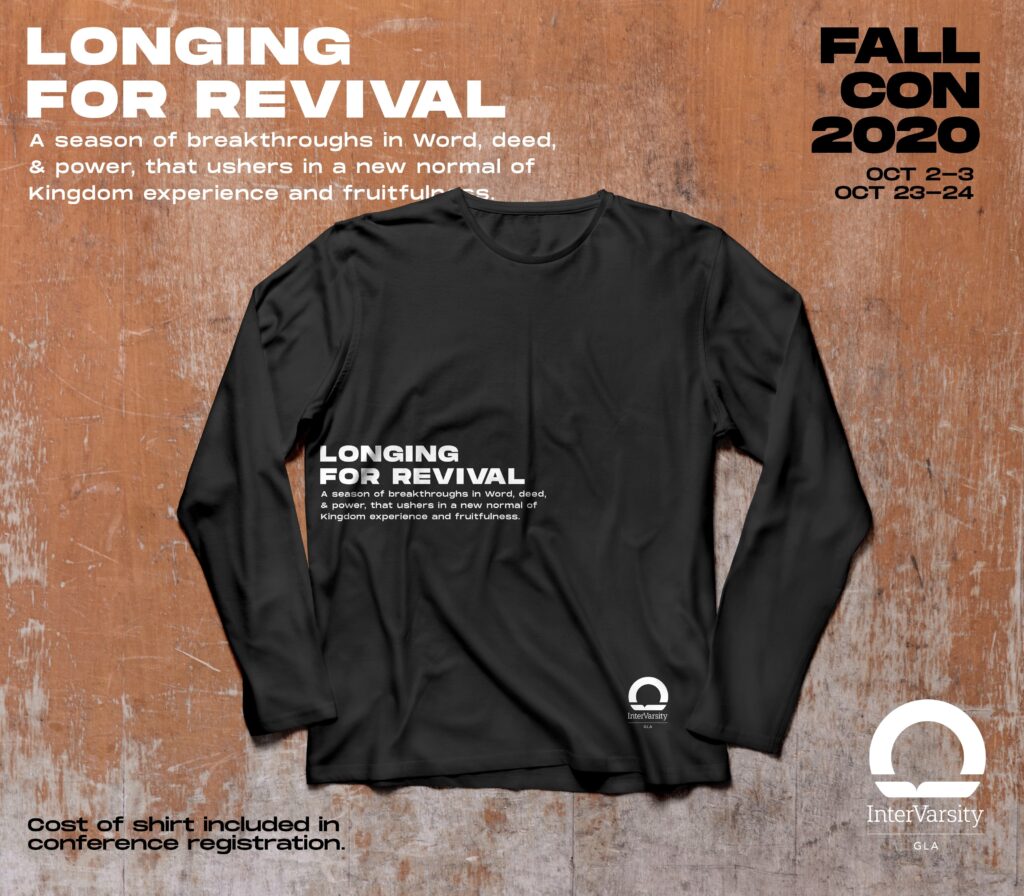 Weekend #1
October 2-3, 2020
Register by 11.59pm on Sunday September 27 to be entered in a raffle for AirPods! (Must be present at conference to win)
Weekend #2
October 23-24, 2020
Register by 11.59pm on Sunday October 18 to be entered in a raffle for AirPods! (Must be present at conference to win)
TRACKS

Spiritual Grit
These are difficult times and God wants to meet us, here and now. Anxiety and disappointment can either cause us to run away from God or go deeper with him. Join us in this track as we learn how to cultivate resilience by bringing all of who we are to Jesus.

Healthier Relationships for a Thriving Life
Our family and friends bring us real joy and real pain. God created us as relational beings, and our relationships with family and friends shape us in beautiful or broken ways. Jesus can teach us how to have healthy relationships, far beyond the wisdom this world gives. Come join us as we learn from Jesus how to become truly loving people who thrive in life.

Spirituality and Activism
As followers of Jesus we are called to be people who bring the margins to the center, overturn systems that oppress God's people and pursue justice in our communities as well as our world. How do we not burn out? How do we integrate our faith life and activism? Come and join us as we discuss how to integrate activism as part of our lifelong discipleship in following Jesus.

Learning how to hear God's Voice
Many of us ask the question: can God speak to me? Does he want to? How can I hear his voice? God doesn't just want to speak to you but he's designed you to hear his voice. Join us in this track as we explore different ways to hear and follow God's voice in our lives.
For more information, talk with your InterVarsity campus staff or contact us.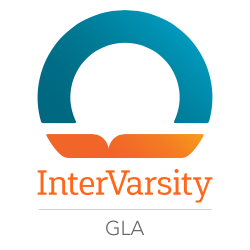 Our vision is to see a witnessing community on all 70 campuses in Greater Los Angeles. These are the campuses where we have ministries. Will you help us get to more campuses?
Cal Tech
GCC
PCC
Art Center
East LA College