InterVarsity in Greater Los Angeles oversees our work on colleges and universities in the Greater Los Angeles Metropolitan region which covers Orange County, Los Angeles County, Riverside County and San Bernardino County. We are currently organized in five areas:
If you are studying in Greater Los Angeles, we want to connect you to the work of God on campus.
You can fill out the contact card below and we'll make sure to connect you to your local InterVarsity movement:
Los Angeles
UCLA
USC
Santa Monica College
LA Trade Tech
LMU
Otis College
Pepperdine
CSUN
Pierce
Valley College
Mission College
Woodbury
College of the Canyons
Antelope Valley College
West LA College
LA City College
University of Antelope Valley
San Gabriel
Occidental College
Pasadena City College
Glendale City College
Art Center
Cal Tech
Whittier
Citrus College
Rio Hondo
Cal Poly Pomona
Mt. San Antonio College
Chaffey College
University of La Verne
Cal State Los Angeles
East Los Angeles College
Claremont McKenna
Pomona College
Scripps
Harvey Mudd
Pitzer
Orange County
UC Irvine
Irvine Valley College
Saddleback College
Orange Coast College
Golden West College
CSU Fullerton
Fullerton College
Cerritos College
Los Angeles Southwest College
El Camino College
LA Harbor College
CSU Long Beach
CSU Dominguez Hills
Long Beach City College
Santa Ana College
Chapman University
Santiago Canyon College
Coastline Community College
Inland Empire
UC Riverside
Riverside City College
Moreno Valley College
La Sierra University
Mt. Jacinto College
College of the Desert
Palo Verde College
Norco College
Copper Mountain College
Crafton Hills College
Redlands Univeresity
Loma Linda University
San Bernardino Valley College
Chaffey College
Cal State San Bernardino
Victor Valley College
Barstow Community College
Greek
We oversee ministry at 17 universities where there is a Greek system, including:
LMU
Pepperdine
UCLA
USC
UCI
UCR
CSULB
CSUF
CSUN
CSULA
CSUSB
CSUDH
Chapman
Occidental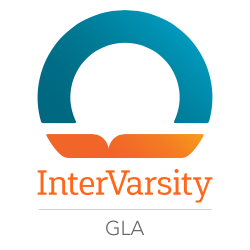 Our vision is to see a witnessing community on all 70 campuses in Greater Los Angeles. These are the campuses where we have ministries. Will you help us get to more campuses?
Cal Tech
GCC
PCC
Art Center
East LA College