Pass the baton of faith
But as for you, continue in what you have learned and have become convinced of, because you know those from whom you learned it,

2 Timothy 3.14
We know that the transition to college is never easy. And we are grateful for the men and women and churches who have poured into the lives of youth to equip them as faithful disciples to live out the great commission. As students transition to college, InterVarsity is gearing up to welcome them and equip them for ministry on their college campus. We are ready to receive the baton of faith.
If you have any students studying anywhere in Greater Los Angeles (Los Angeles, Orange, San Bernardino and Riverside counties), would you consider directing them to our landing page?
In this season, we have developed a number of digital resources to reach and equip students to be witnesses to their friends. Whether online or offline, we believe that God is still calling us to go and make disciples of all people. If we can be of assistance to your ministry and congregation, please let us know as we'd enjoy sharing our resources with you.
If you'd like to connect with us further, please fill out the contact card below and we'll follow up with you.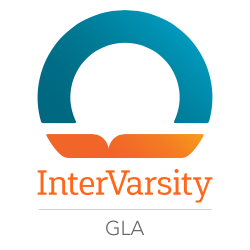 Watch a 3 minute video to learn more about InterVarsity in Greater Los Angeles